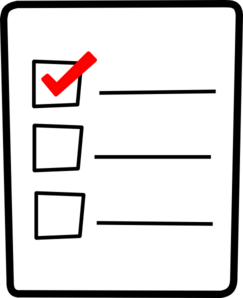 As 2014 comes to a close, this is a perfect time to review your finances, make last minute adjustments to your savings, and plan for the future. These five steps will help you make the most of your December and ensure you start 2015 as financially fit as you can.
1. Add money to your 401(k).
Give yourself the gift of retirement savings. In 2014, you can contribute up to $17,500 to your 401(k) plan. If you are 50 or older, you can contribute an additional $5,500 as a catch-up contribution. WISER recommends making contributions throughout the year, but even if you cannot reach the max, contribute at least enough to get the benefit of your employer match (if your company offers one).
It's tempting to put off saving, especially during the holidays when you are buying gifts for others, but contributing to your retirement now saves you more in the long run.
2. Open up a Roth Individual Retirement Account (IRA).
If you don't have a retirement plan through your employer, this step is the next best one to take. Find out if you are eligible for a Roth IRA. The contribution limits to IRAs are smaller than 401(k)s — $5,550 in 2014, or $6,500 if you are over age 50.
To learn more about IRAs and how to decide which type is best for you, see our page about ways to save for retirement. You have until April 15, 2015 to make IRA contributions for 2014.
3. Don't forget to take your required minimum distribution.
If you are 70½ or older, you generally must start taking money out of your taxable retirement accounts by December 31st. Of course, there are a number of exceptions to these very complicated rules so check with your tax advisor or accountant. If you do not take out the required minimum, you may have to pay a steep penalty to the IRS. Not sure what your required minimum distribution is? The financial industry regulator, FINRA, offers a calculator to help you figure it out. You can also check out this WISER newsletter for more detailed information.
4. Find and review important documents.
At bare minimum, you should review your beneficiaries on financial accounts and insurance policies annually. Make sure you have a designated beneficiary for each account or policy. If there were any significant changes in your life and family such as a birth, marital status change, or death, your accounts should reflect the change. Now is also a great time to gather documents and records you'll need to complete you 2014 tax returns. If you start preparing now, you can file for your tax refund sooner!
We also recommend reviewing your personal end-of-life documents such as your health care directive. While this time of year may be busy, it's also a perfect time to consider letting others know where these important documents are kept. Step 6 of our Financial Steps for Caregivers booklet offers lots of information on the types of documents you need. Most Americans do not have up-to-date documents, so start thinking about how you can prepare your family's paperwork.
5. Make tax-effective, charitable contributions.
You probably know that you can deduct all kinds of charitable contributions from your taxes, including cash, stocks, donated clothing, and even the cost of ingredients you bought for a soup kitchen! In order to maximize the benefit from these charitable gifts, you'll need to itemize your deductions when filing your taxes. In many cases, donating is a great way to lower your tax bill. (If you are looking to make any end-of-year donations, you might consider a gift to WISER!)
The holiday season is a busy time of year, but it also provides a great opportunity to get your finances organized and on track. If you can't take all of these steps right now, choose at least one or two of them and commit to checking them off your list. Then ring in the New Year with even greater peace of mind about your financial future.
Happy Holidays!